HEAT OIL AND FUEL DELIVERY
Kratzer Oil Company delivers heating oil, Diesel fuels and gasoline. Our company can accommodate deliveries from 125 gallons to 8000 gallons. We are commited to providing our customers with excellent service from start to finish.
HVAC Service & Installation
Kratzer Oil Company, Inc. services and installs Oil and Natural Gas systems, heat pumps, air conditioning, Fujitsu ductless systems, boilers and more for commercial and residential use. Call us to request a free estimate from our skilled technicians.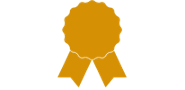 FUel StationS
Visit any one of our 6 VP gas stations for your fueling needs. Easily accesed locations in Sunbury, Shamokin Dam, Milton, Northumberland and Mifflinburg.
About Kratzer Oil Company, Inc.
Kratzer Oil Company, Inc. is a family owned and operated business since 1957 based out of Sunbury, Pa. Kratzer Oil Company delivers premium home heating oil, diesel fuels and gasoline. You can rely on us to keep you warm in the winter and cool in the summer time. We strive to provide customers in Northumberland, Union, Snyder and Montour county excellent fuel oil delivery and HVAC services! Call us today to get a qoute on fuel prices or to schedule a clean and service or just to find out more about the heating and cooling services we offer.
Ask us about our customer referall program for you and your referred friend or family members to earn a credit towards your next oil delivery or service bill!
Areas of service:
Sunbury

Northumberland

Selinsgrove

Middleburg

Kreamer

Freeburg

Herndon

Milton

Lewisburg

Winfield

New Berlin

Danville

Riverside

Mifflinburg

Watsontown

New Columbia
Call us today at 570.286.6731