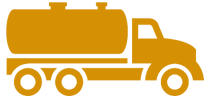 Delivering Fuel & Oil
Come to one of our Valero gas stations or request a delivery for heating oil and diesel fuel. We offer fast deliveries and accommodate large orders with CDL-certified drivers.


Installing HVAC Systems
The Kratzer Oil Company, Inc. sells and installs air conditioners as well as heating systems for commercial and residential use. Request a free estimate from our skilled technicians.



Awards
Gold, Silver, & Bronze Awards from
Valero: 2010-2015
Learn about the Kratzer Oil Company, Inc.
The Kratzer Oil Company, Inc. has been selling oil, fuel, and HVAC systems since 1957. Our certified technicians install heating and cooling installations and our CDL-licensed drivers offer automatic delivery of diesel fuel. We have family-owned gas stations in Sunbury, Pennsylvania, and surrounding areas, with friendly staff that are happy to help you. All of our prices are competitive in the market.