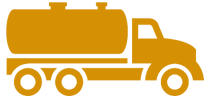 Delivering Fuel & Oil
Come to one of our gas stations or request a delivery for heating oil and diesel fuel. We offer fast deliveries and accommodate large orders with CDL-certified drivers.


Installing HVAC Systems
The Kratzer Oil Company, Inc. sells and installs air conditioners as well as heating systems for commercial and residential use. Request a free estimate from our skilled technicians.



Awards
Gold, Silver, & Bronze Awards from
Valero: 2010-2015